World Championships Guarne 2010
ようやく World Championships の開催地が決まったようです。コロンビアの Guarne って何処だ!。なんでも海抜が2,150mの高地にある小さな町だそうです。気圧が低いから、スピード出るけど・・・すぐ酸欠になるそうです。だから参加選手は高地対策も必要みたいです。でもでも日本は不参加だろうから、そんな心配する事もないか。
Worlds latest Rumour Lead

by Bill Begg (May 21, 2010)

Just when the earlier suggestion of Cartagena as a challenger had been put to rest & the small town of Guarne seemed to have a rails run, there is another rumour that the altitude of 2,150 meters that has worried some, could suddenly become a bigger nightmare for those not renowned for their physical ability, a 2,600 meter Bogata Worlds could be the late call.

Well one thing you can be sure off that it will not be a repeat of the 1984 Worlds when host country Colombia failed to win a medal.

And the great Italian & USA teams were thrashed by 18 secs in the relay by France & Colombia, thats what happened when the pressure really went on with only 3 persons in a team.

Well Guido ensures me it is Gaurne, on the same dates, but still nothing official from CIC & FIRS & Colombian president met recently with the CIC.
Its needs to be official one way or the other, especially with the altitude factor heavily involved.

Bont Skates Message Board and News: Worlds latest Rumour
The 2010 World Roller Speed Skating Championships
by Ricci Porter (May 25, 2010)
FOR IMMEDIATE RELEASE

Dates and Location for the 2010 World Roller Speed Skating Championships are Announced

Lincoln, Nebraska, May 25, 2010

The 2010 Roller Speed Skating World Championships will be held in Guarne (Medellin), Colombia. The championship dates are October 20-30, 2010.



CIC President, Roberto Marotta, stated that he "wants to thank the Colombian Federation and its President, Mr. Alberto Herrera Ayala, on behalf of all the World Roller Speed Skating family for having accepted this important commitment in such a short time."

The Colombian Federation accepted the commitment after Venezuela's Federation withdrew from hosting the championship.

For information on how to qualify for the 2010 World Championships in Colombia, please visit www.usarollersports.org or contact USA Roller Sports at 402-483-7551 ext. 14.

USA Roller Sports: Dates and Location for the 2010 World Roller Speed Skating Championships are Announced

---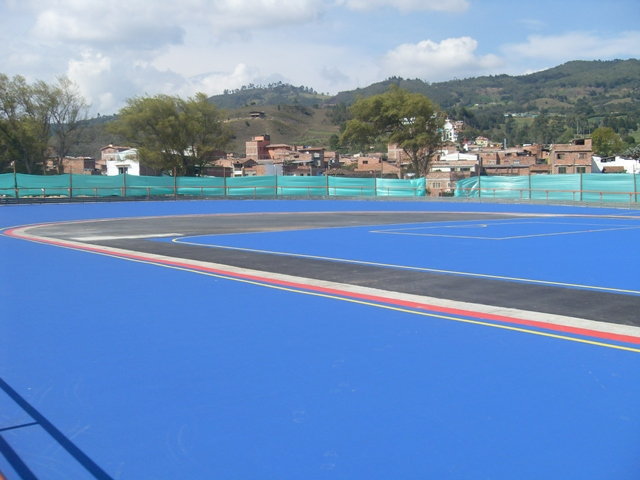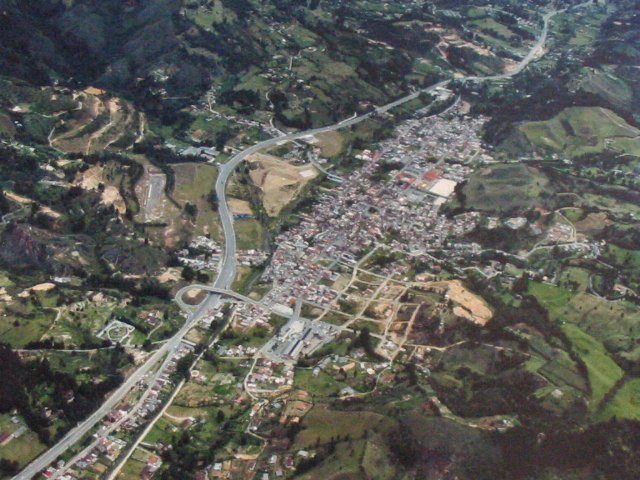 View Larger Map

PatínColombia.com: GUARNE, Antioquia, sede del mundial CIC 2010
PatinCarrera.com: Colombia y Guarne serán sede del Campeonato Mundial CIC 2010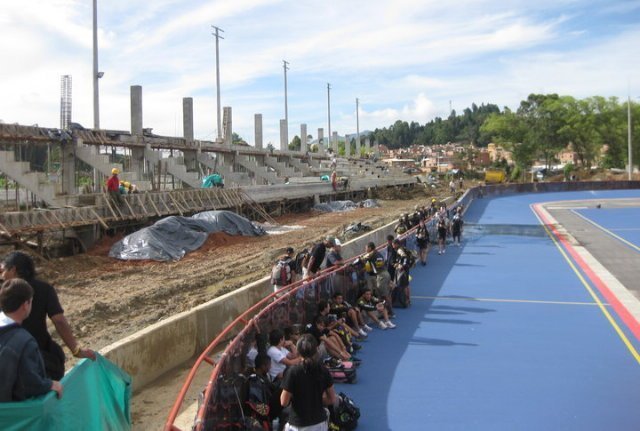 World Championships Track 2010 Colombia - Under Construction
KalonDobbin on Twitter

by KalonDobbin (Sep. 18, 2010)

In Orlando on my way to Colombia tomorrow, looking forward to getting there and getting set up.
https://twitter.com/KalonDobbin


---

On the way to Guarne

by Nicole Begg (Sep. 22, 2010)

I'm on the way to Guarne, Colombia to prepare for the World Championships. Currently I'm in transit in Miami and will be arriving into Guarne tonight. The World Championships start on the 20th of October and run until the 30th. Click here to view the official website.
Nicole Begg News: On the way to Guarne


---

En Colombia

by Scott Arlidge (Sep. 22, 2010)

I've now been in colombia for a few days. I was not able to do many updates over the past couple of weeks because between a busy trip to Korea, and then organizing things for a six week stay in Colombia there was not a lot of time left for anything else. I guess many of you would seen that I had a crash while I was in Korea. Its never good to crash, but I was lucky because I did not have any serious injuries. The second event in Jeonju was not very pleasant considering it was raining coupled with grazes did not make for a nice event. By the time I was back in Germany everything was pretty much fixed and I was able to knock out a couple of good sessions on the track and continue my preparations for Worlds. So I have been down here for several days now, just finding things and getting settled in. Our NZ team is coming together well and soon I imagine we will get into things. Over the next few says I'll have a bit more information.
Powerslide Racing News: En Colombia- by Scott Arlidge


---

Colombia Update

by Nicole Begg (Sep. 25, 2010)

I've been in Colombia for a few days now and last night we finally managed to dodge the showers and get a skate in after a few failed attempts. The New Zealand team is staying just outside of Guarne (the city to host the Championships) but unfortunately no one apart from the Colombian team has access to the actual worlds track until the 7th of October. So last night we skated at a track in Medellin which is about a 45 minute drive down from Guarne.

At the moment it's the "rainy season" here which is a pain, ever day it has rained. The annoying thing is it doesn't just rain once, there are several heavy downpours throughout the day and it seems to rain all through the night as well. Apparently the road circuit is far from finished and all this rain isn't going to help, so they are on a tight deadline to get it finished.

The sun is shining this morning so hopefully we'll be able to get another skate in today.
Nicole Begg News: Colombia Update


---

World Championships 2010 Guarne

by Wouter Hebbrecht (Sep. 27, 2010)

Hi everyone,

Just a quick update on the preps. for worlds with about 22 days to go before the opening. I am getting ready to leave for Colombia soon after preparing at altitude for the last 60 days. It was great training and pretty tough to figure out the effects of altitude on your body but i think i tuned it ready to go!

A lot of teams have already arrived or are about to arrive at their facilities in Guarne or elsewhere in Colombia to prepare for Worlds while the local forces are in full effort of building the road course. The only place skates will not prepare for a while is...yes the track in Guarne. I guess we will have a repeat of the 2007 World Championships in Cali, where they closed the track off to most foreigners until a few days prior to worlds. Too bad for people that have invested to come out early and train at altitude. I believe its about time that along with the bid for World Championships organisers will have to commit to opening the track about one month ahead of time... not just to their own country skaters but to anyone...at a cost or not (China 09...). Maybe something the team managers can bring up at this years meeting prior to worlds along with many other subjects. Small detail = in Cali 07 the senior men's Colombian squad walked away with 0 (=zero) gold medals, even after closing off the track to others!

I do understand that the organisers have to build their facilities and this year they have taken on a very diffucult task! They took over the championships from Venezuela with only a few months remaining...thank you for doing! I know personally that Colombia is probably the best country to organise a world championship with plenty of skating freaks and fans! I am sure despite the little details this championship will be awesome...
Skating With Wouter Hebbrecht: World Championships 2010 Guarne


---

KalonDobbin on Twitter

by KalonDobbin (Sep. 26, 2010)

First skate at 2150m, not the best feeling, glad we are here early!


by KalonDobbin (Sep. 28, 2010)

Man 2150m puts you in the box fast! Off to Medellin this morning to have a hard hit out, Des and the dutch have arrived, more teams soon.


(Sep. 29, 2010)

I have encountered a powerful new beast! Altitude! I have never hurt so bad in an interval session like this in my life!
https://twitter.com/KalonDobbin


---

Two weeks to go

by Scott Arlidge (Oct. 8, 2010)

The Worlds are fast approaching. Its around two weeks until the big show begins. When we first arrived into Colombia several weeks ago it seemed like it was going to be an impossible task for them to finish off the construction. Now, however I am happy to report that the venue in Guarne looks a lot more advanced. After spending a couple of weeks down in Medellin we are now skating on the Worlds track.

At first we seemed to be chasing our tails a little because every time we headed out to skate it rained. Now we have had some luck and we have been able to skate every time we planned to skate. Together with the rest of the NZ team we have actually put a lot of laps in on the track. Also with a few other countries here, its starting to feel like worlds. The track in Guarne is starting to get busy and the usual, "race before the race" is in full swing. By that I mean the race of who has done what flying lap time, or who has sat on which lap time for a certain amount of laps. Its all fun and games because everything will be thrown out the window when the racing starts. We have also been testing some new Matter wheels. In particular the 168 wheel. Its a brand new wheels that is going to be released at these Championships.
Powerslide Racing News: En Colombia- by Scott Arlidge


---

Bart Swings in Guarne: "Altitude is still a problem"

(Oct. 8, 2010)

Bart Swings and his team mates arrived early this week in Colombia to prepare for the World Championships in Guarne. An interview with the defending World champion. "I look forward to work with Jorge Botero."

Only 12 days to go before the World Championships inline skating start, the most prestigious and important race of the season. It is definitely the most important event for Bart Swings. Last season in China, he took his first gold medal as a senior. "And this years ambition is the same. To become champion again and to defend my points-elimination title."

Preparation for these championships has been hard and intense. Because of Guarne is at more than 2,000 meters altitude, only little oxygen is in the air. "We have been training in an altitude chamber at home. I'm sure it helped us, but still we are suffering. It is a good thing we arrived two weeks before the start of the championships. We need this time to adapt."

Meanwhile, Colombia lifted its ban to foreign skaters on the track and everybody is training on the blue coated rink now. "It's a fast track, but with tight corners", says Swings. "I'm still in doubt what wheels to use. All Road War Firm, or a mix with Road War Ex-Firm. Wheels wear our fast, which will be an issue at the longer distances."

Swings looks forward to work with the new Belgium national coach, former multiple World champion Jorge Botero. "We met yesterday for the first time and it was great! I really think he will add a lot of experience to the team. He knows how to race for sure! He is of great value for us, I'm sure."

While the rain season is on and showers interrupt the program every day, Swings' ambitions are clear. Defending the golden medal of last year, in the points-elimination race. "But my ambitions go further than that. I want to be on the podium on other races too. I know the 1,000 meter suits me, and all other longer distances too."
Pure Skating News: Bart Swings in Guarne: "Altitude is still a problem"


---

Worlds 2010- Interview with Mr 168- Kalon Dobbin.

(Oct. 15, 2010)

In the final week before the 2010 World Champs start in Guarne, Colombia, Powerslide caught up with some key players. Kalon Dobbin is first up.

Kalon Dobbin, "Mr 168", tell us a little bit about this project, and in particular about the wheels that we are hearing are going very good in Guarne?

Powerslide has given me the opportunity to create and express my ideas into an elite product line. This can be seen here in Guarne by the immediate success of the 168 wheel. This wheel is the result of over two years of calibration between myself and Matter, so I am very proud of how its going.

Everyone knows that you will be fighting for the podium positions in the sprint events at this years worlds, but when your not racing what is your favourite event to watch?

I am a fan of the points/elim on the track. It's a very tactical and demanding race, and even more this year at 2100m, its going to be spectacular.

Right now who do you see the favourites for the 300m TT

Joey of course, my PS team mate Andres Munoz, and by the looks of things I think Wout from Belgium will be right up there this year.
Powerslide Racing News: Worlds 2010- Interview with Mr 168- Kalon Dobbin.
Sports Venues ready to the World championships Guarne 2010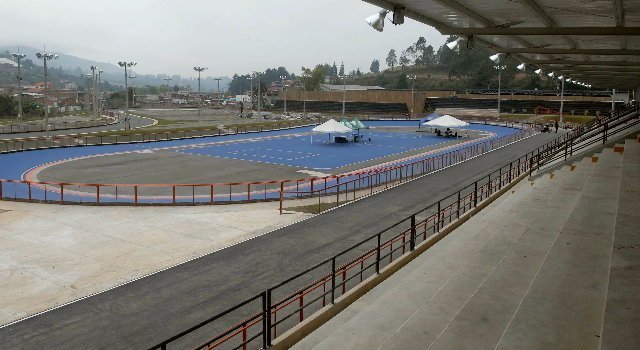 Teleantioquia: Mundial de patinaje Guarne 2010

---
Japan Senior Team for WC Guarne 2010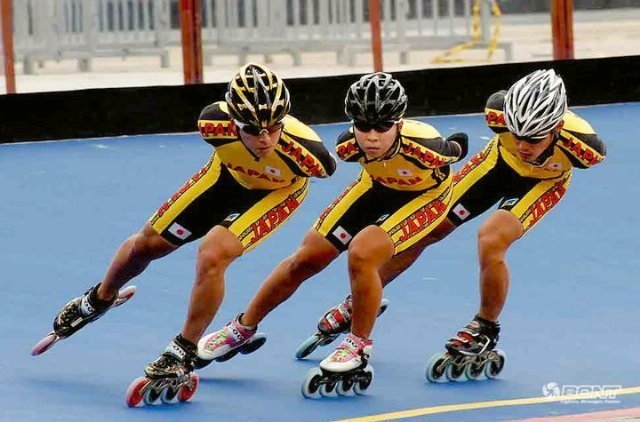 http://www.youtube.com/watch?v=4TR2ESPnaH4